Cassandra Reed - Vocalist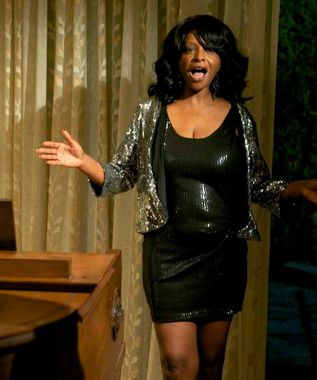 Cassandra's Bio
Cassandra developed a love for music at an early age.  She was born in Dallas, Texas to a family of talented musicians.  Strangely enough, she grew up 3000 miles away in Los Angeles, California far from her musical family members and yet she still somehow had a desire to sing.  She is convinced that music is a part of her DNA, it is inherited, something that is just in her blood.

Cassandra has volunteered her talent to perform for community events, fundraisers and senior citizen Assisted Living facilities.  She is also a songwriter and has written and recorded hundreds of songs.  You can hear some of her songs on movie sound tracks. But, she truly has a love for live music, she loves to work with live bands and has successfully done so with bands on the East and the West Coast.

Now living in Las Vegas, the Entertainment Capital, she has had the pleasure of performing at such venues as The Tropicana Hotel and Casino, The Hooters Hotel and Casino and The Cat House Lounge at Luxor where she performed a Tribute to one of her all time favorite singers, Miss Aretha Franklin.

Look out for her appearance in the upcoming film "Mobster" to be released Spring 2013 where she plays the role of a Superstar singer who is invited to perform at a Mob bosses birthday party.
She has been working on the Ear Monsterz song, "LOVE IS", which should be released early this Summer... 
Join the Ear Monsterz Mailing List
•Ear Monsterz proudly presents "Sober". Our long-awaited full album was released on 27-July-2017. See our main page for more information. This album is available on iTunes and other fine music retailers.
•"Ear Monsterz" is proud to announce that 4 of our songs will were featured in the Hollywood action movie / DocuDrama, "Mobster"... In fact, we are in charge of the entire Movie Soundtrack and Score. Now you know why Ninef and Emil have been so incognito... 
• "Sober " by "Ear Monsterz" was just reviewed by ExposedVocals.com and has gotten Raving Remarks... check it out here... ExposedVocals.com
• Also, here is our Interview that was conducted by "ExposedVocals.com