Emil "DJ Ear Monster" Bebla - DJ/Producer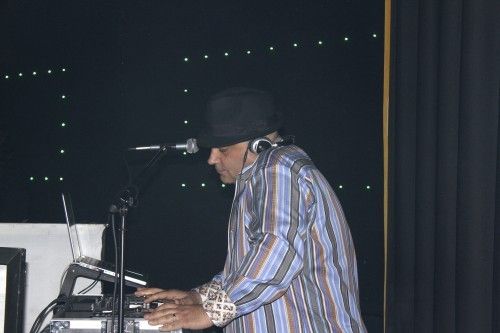 "It all started in August of 1981... I did my first gig as a prank to prove to one of my friends that I could become a DJ, if I set my mind to it" Emil explained when asked how he got started in the DJ business.
Needless to say, he fell in love with it and the rest was history. Emil DJ'ed in the hottest clubs in the Chicago Area. He was scouted by a radio station executive and was offered his first radio show at WCRX as a guest DJ. He also won numerous local DJ competitions.
At the age of 19, Emil was one of the first DJ's to play House Music in his sets on the radio DJ Mix Shows on WBMX, WGCI, WCRX and WBBM, where he was a regular guest DJ. 
In August of 1984, he moved to San Francisco Bay Area and established a mobile DJ company and spent the next 17 years playing in various clubs and events. Emil was also the resident DJ at Baja Cantina and Nightclub - one of the hottest clubs in San Jose, CA.
In 2001 he sold the business to concentrate on raising his children. He had established a successful Networking and IT business, but continued to make guest DJ appearances in various clubs in SF, San Jose, Las Vegas and LA area. 
"My kids have grown to an age they can better understand the frequent traveling needs of a DJ/Producer," Emil explains, "so, in 2011, I decided to sell my IT business to go back to my true passion, DJ'ing and Dance Music."
Being in the music business for over 30 years has given him an infinite amount of ideas about Dance Music.  He decided to hook up with Ninef 'Musicman' Arsanos and establish 'Ear Monsterz'".  Emil describes Ear Monsterz as, "a group made up of a DJ and Musician creating and producing dance music featuring various vocalists". 
There is only one goal for Ear Monsterz - to continue to evolve dance music and take it to new heights!  "We collaborate with various DJ's and musicians to continuously create new beats and spin them in night clubs around the world", said Emil as he was preparing his next Monthly Mix Set for his Podcast.
Website -   http://www.earmonsterz.com
Facebook - http://www.facebook.com/earmonsterz
Twitter - @EarMonsterz
Join the Ear Monsterz Mailing List
•Ear Monsterz proudly presents "Sober". Our long-awaited full album was released on 27-July-2017. See our main page for more information. This album is available on iTunes and other fine music retailers.
•"Ear Monsterz" is proud to announce that 4 of our songs will were featured in the Hollywood action movie / DocuDrama, "Mobster"... In fact, we are in charge of the entire Movie Soundtrack and Score. Now you know why Ninef and Emil have been so incognito... 
• "Sober " by "Ear Monsterz" was just reviewed by ExposedVocals.com and has gotten Raving Remarks... check it out here... ExposedVocals.com
• Also, here is our Interview that was conducted by "ExposedVocals.com