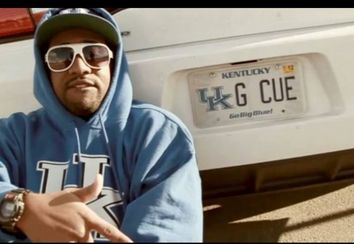 Mista G'Cue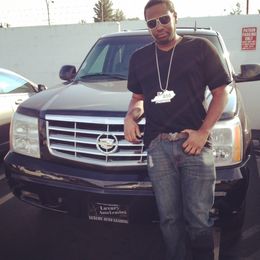 Mista G'Cue, a native of Louisville Kentucky, has became a hometown hero with his motivational songs and his smash hit single "502 FRESHHH". Mista G'Cue began writing songs at the age of 10 and recording at 19 and hasnt stopped. He started auditioning and performing in talent shows which led him to Hollywood where he was the runner up in the Best New Talent competition. Following the competition, Mista G'Cue was really motivated to become a greater writer, rapper, & showman.
After nearly dying in a car crash by a drunk driver, and distraught with all the setbacks he had faced, he decided to leave Louisville, KY and move to Hollywood, CA. Since moving to Hollywood, Mista G'Cue has released music videos and singles, as well as being featured in collaborative work, including "Psycho" by Ear Monsterz, (which is being used as the Trailer song of the upcoming Feature Film/DocuDrama: "Mobster"). Mista G'Cue is currently working on his upcoming Album titled:  "502 FRESHHH".
Join the Ear Monsterz Mailing List
•Ear Monsterz proudly presents "Sober". Our long-awaited full album was released on 27-July-2017. See our main page for more information. This album is available on iTunes and other fine music retailers.
•"Ear Monsterz" is proud to announce that 4 of our songs will were featured in the Hollywood action movie / DocuDrama, "Mobster"... In fact, we are in charge of the entire Movie Soundtrack and Score. Now you know why Ninef and Emil have been so incognito... 
• "Sober " by "Ear Monsterz" was just reviewed by ExposedVocals.com and has gotten Raving Remarks... check it out here... ExposedVocals.com
• Also, here is our Interview that was conducted by "ExposedVocals.com