Chereen Melody - Vocalist/Lyricist/Musician/Producer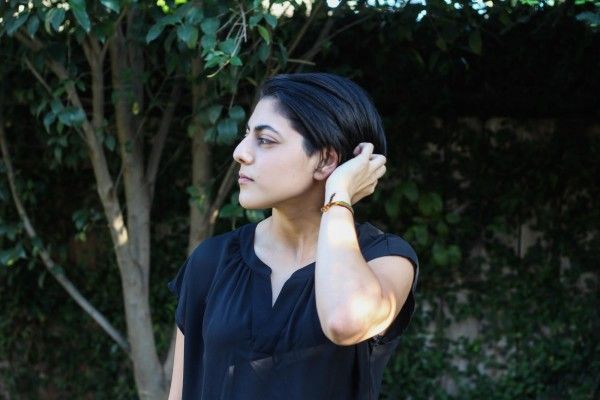 Chereen Melody's (aka BLVCKUNI or Chereen to her friends) heart beats for music. She sees it as her dna; the thing that makes her, her. Starting at the age of 9 she learned to play the drums and soon after taught herself to play the piano, the guitar, percussion, and developed her singing voice. However, as deep as her connection  to the world of raw, acoustic instruments is, her passion for EDM is too deep for words. She describes it as a euphoric experience (sans drugs) whenever she is creating or even just listening to EDM. To Chereen, EDM goes deeper than rave life. To her, electronic dance music is exactly what it's called: dance music. It is meant to make you get out of your seat and move and let go. Because when we let go we can be vulnerable and free enough to practice peace, love, unity and respect. That is why Chereen makes music. "The power to make people feel is a great responsibility," in her words, "therefore, why not perpetuate joy?"
Join the Ear Monsterz Mailing List
•Ear Monsterz proudly presents "Sober". Our long-awaited full album was released on 27-July-2017. See our main page for more information. This album is available on iTunes and other fine music retailers.
•"Ear Monsterz" is proud to announce that 4 of our songs will were featured in the Hollywood action movie / DocuDrama, "Mobster"... In fact, we are in charge of the entire Movie Soundtrack and Score. Now you know why Ninef and Emil have been so incognito... 
• "Sober " by "Ear Monsterz" was just reviewed by ExposedVocals.com and has gotten Raving Remarks... check it out here... ExposedVocals.com
• Also, here is our Interview that was conducted by "ExposedVocals.com