Marc Samro - Composer/Arranger/Lyricist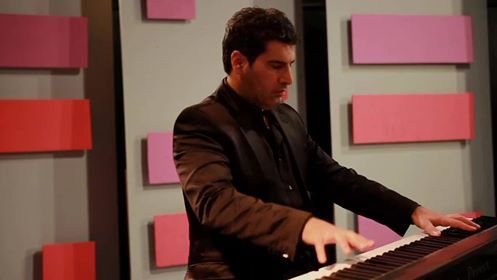 Marc realized his love for music back at the very early age. He always knew that he wanted to be a musician. At the age of 13, he had already started his education on the keyboard and subsequently, the Piano. 

His professional music career got an early start when Marc was asked to join an international band and perform on tours all over the Middle-East. This band played an array of World music, including Flamenco, Latin, and other variety of dance music. 
His music is strongly influenced by his love for Mozart, Beethoven, Henry Mancini and John Tesh. The most impressive part of his repertoire is his knowledge of such artists as: Gypsy Kings, Frank Sinatra, Tony Bennett, Elton John, and many other artists with Jazz and Blues flavor.

In the past 15 years, Marc has spent quite a bit of time creating original songs for his native Assyrian singers as well as a variety of other genres including Progressive House Music for Ear Monsterz Music Productions.
Below, you will find some links to Marc's performances as well as his original compositions.

https://www.youtube.com/channel/UCql5oHkl4ROgbpX8I7MzGnQ
Join the Ear Monsterz Mailing List
•Ear Monsterz proudly presents "Sober". Our long-awaited full album was released on 27-July-2017. See our main page for more information. This album is available on iTunes and other fine music retailers.
•"Ear Monsterz" is proud to announce that 4 of our songs will were featured in the Hollywood action movie / DocuDrama, "Mobster"... In fact, we are in charge of the entire Movie Soundtrack and Score. Now you know why Ninef and Emil have been so incognito... 
• "Sober " by "Ear Monsterz" was just reviewed by ExposedVocals.com and has gotten Raving Remarks... check it out here... ExposedVocals.com
• Also, here is our Interview that was conducted by "ExposedVocals.com